Luxurious new-look Boston model should prove popular in Holland
WE love keeping up to date with the latest holiday home trends – and our latest bespoke Boston model certainly does just that!
This clever concept was devised by Anita Weering, our loyal importer from Holland, to add a touch of contemporary chic to her most popular model.
Standing 13ft in width and featuring contrasting cladding, this eye-catching design is proving to be a big hit with Dutch holidaymakers who are known for their flamboyancy in the style stakes.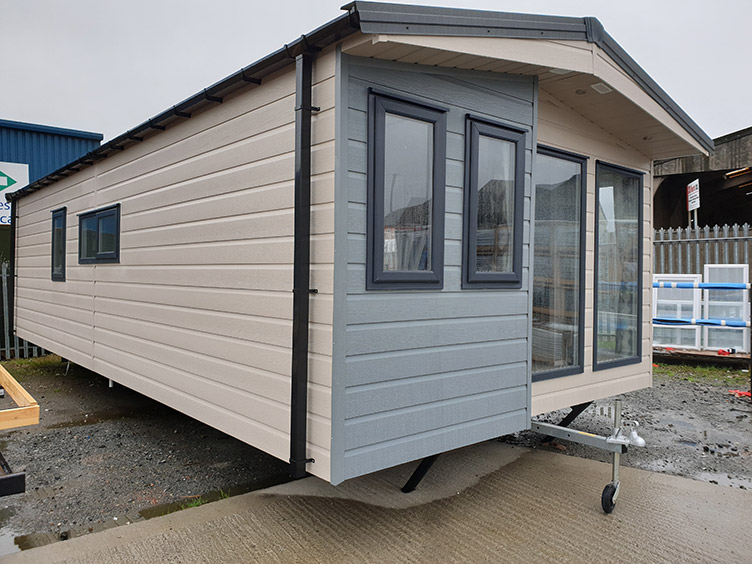 Internally, this beautiful holiday home boasts a spacious open-plan lounge with a large panelled grey feature wall which can accommodate even the biggest smart TV.
Sitting next to this space is a cosy dining area and modern kitchen, finished with brushed brass handles and a stylish high-gloss black worktop with modern appliances.
Anita and her business partner Hans DeVries came across to the UK earlier this month to admire her handywork and they were thrilled by the high-quality final finish our craftsmen have managed to achieve.
Whilst there are still a few minor alterations to make which will improve the Boston even further, we are expecting to increase production of this 100 per cent re-designed caravan in the next few weeks.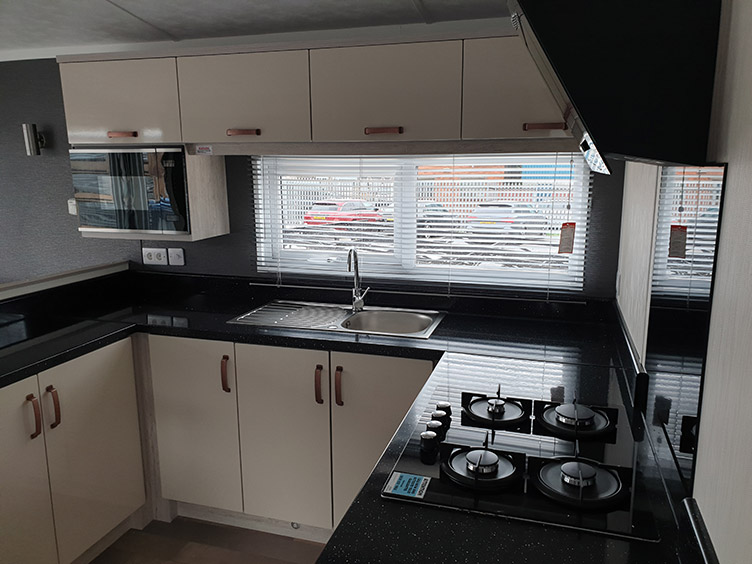 Arronbrook director Paul Coombs said: "It's an excellent design which caters for all the needs a modern family could have.
"We're very hopeful that Anita and her Caravan Import Weering customers will enjoy this new-look model as much as they have in previous years."