Arronbrook founder Ron Kerr passes away
It is with great sadness that we have to announce the death of our company founder Ron Kerr at the age of 83.
Ron started Arronbrook Leisure Homes in 1988, having entered the caravan industry as a cabinet maker for Willerby Caravans when they were based in Willerby. He helped to establish Atlas Caravans with Graeme Sparks and went on to work for Cossack and Fiesta Caravans before becoming a business owner and going it alone.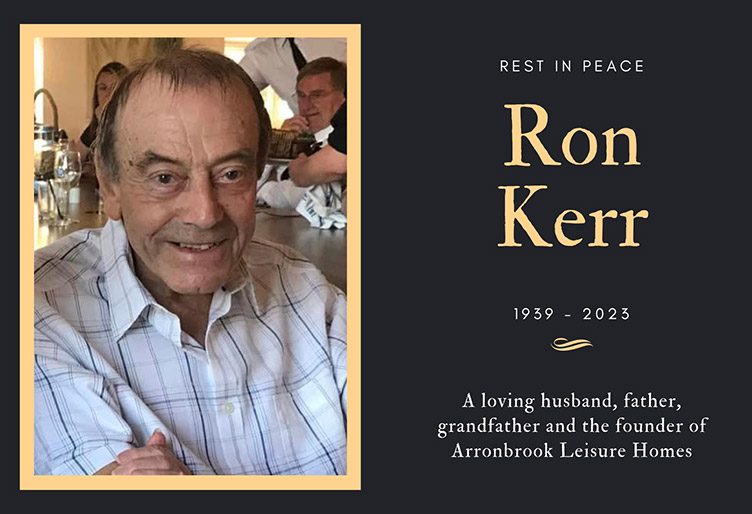 Ron loved his work and never officially retired, although his day-to-day involvement was much reduced due to the Coronavirus pandemic.However, he would still pop in to our Hull HQ once a week, where enjoyed talking to the workforce and 'keeping us on our toes' right up until January of this year.
Ron leaves behind his wife Brenda, daughter Caroline and his two grandchildren, Chloe and Daniel.
A celebration of Ron's life will be held at Haltemprice Crematorium on Monday, May 15 at 12.30pm.
A reception will follow at Mill House Restaurant, Beverley Road, Skidby, afterwards.
Everyone who knew Ron is more than welcome to attend.
Got a Question?