Bespoke personal touches and amazing location combine to create dream Scottish lakeside retreat
SOMETIMES you can sit back, smile and feel proud to have delivered the dream holiday home someone has always longed for.
And that's certainly been the case with the beautiful bespoke model that we designed and made for Colin and Mandy Tait, from Scotland.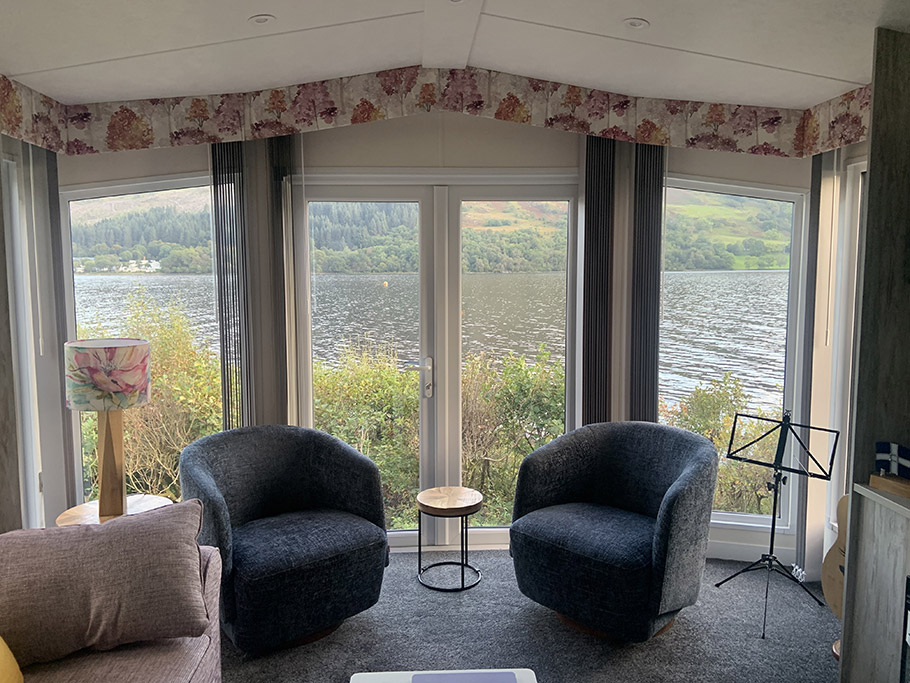 After being heavily involved throughout the planning phase, the couple were thrilled to see their close attention to detail reap its rewards when their solar-powered 'cabin' finally took pride of place on the lake next to Loch Earn Sailing Club.
Colin and Mandy tweaked our bespoke design to the exact requirements that their off-grid location and lifestyle demands, removing the entrance wall, adding a round dining table and creating a built-in shelf unit.
Having sited the Special Edition model, which is powered by solar panels located on the roof, the couple are looking forward to visiting it and creating many happy memories.
Reflecting on their dream holiday home, Colin said: "A huge thanks to everyone who has been involved at Arronbrook - our new 'cabin' is superb and has exceeded all our expectations.
"Thanks again for all your help, the extra additions were superb. We really were amazed at the choices we had to allow us to put our own personal touches. Fantastic service from beginning to end. We are looking forward with anticipation to next year's sailing season."
If you'd like to design a bespoke interior for your next holiday home, don't hesitate to get in touch for a friendly discussion.
Got a Question?