Chic and stylish Scandi look for latest luxury model
WE are delighted to unveil the latest stylish addition to the Desmet range built by Arronbrook… the new Harmony model.
Designed exclusively for Desmet Caravan Centre in Belgium, the two-bedroom model features a modern interior finish with touches of the on-trend Scandi colour scheme.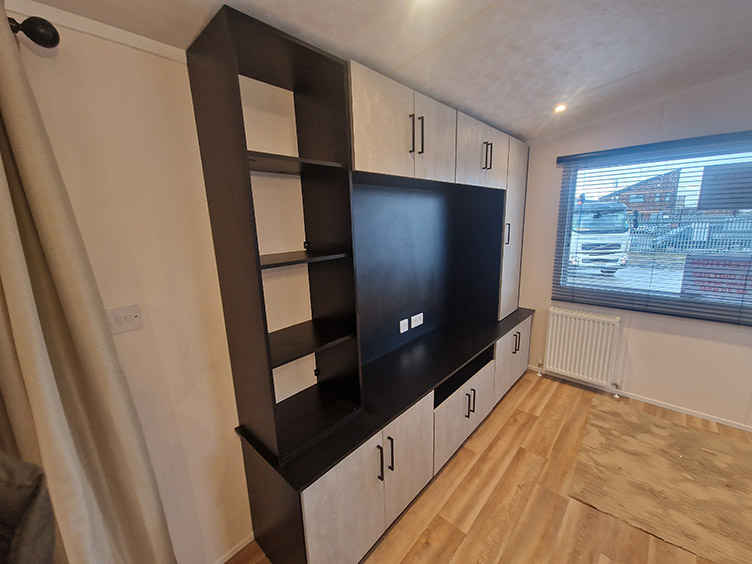 Featuring subtle touches of black throughout, the master bedroom suite has a dark feature wall as well as black blinds and door handles, which are a feature throughout the entire model.
The dark Scandi theme continues in the bathroom with the addition of a black radiator, taps and shower fittings, which really make a serious style statement and embraces the coolness of colour contrasts.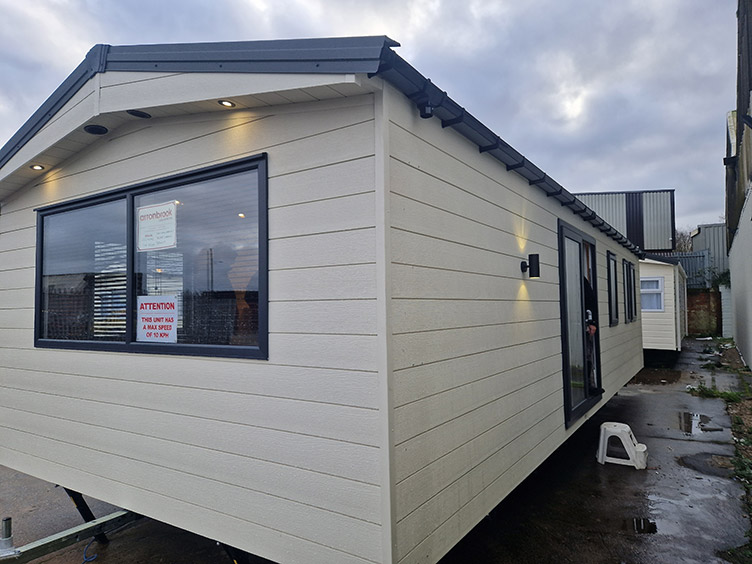 To create a modern and welcoming main living space, the built-in media wall features a black electric flame-effect fireplace with a dedicated space directly above to home a wide-screen TV, surrounded by loads of optimised storage space. The adjoining kitchen also benefits from a few monochrome touches, with the black handles, appliances and taps complemented by a trio of hanging brass ceiling lights.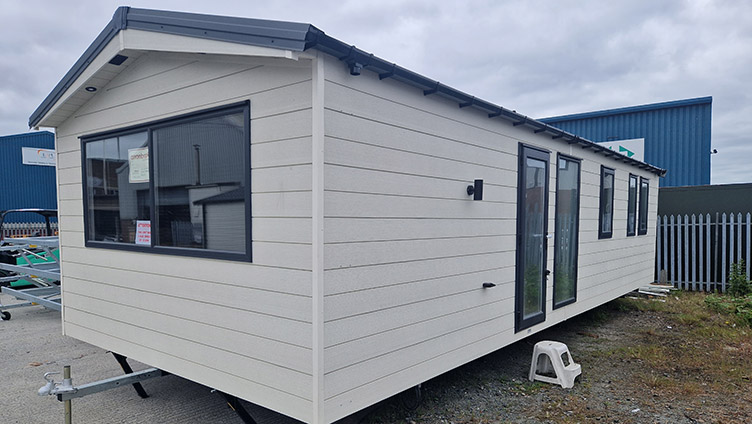 As one of our most loyal European customers, we have been designing and making holiday homes for Desmet for many years. Measuring 10x4m, their latest model boasts a new deeper cladding style, so owner Yannick can provide his holidaymakers with a luxury new addition to his extensive range.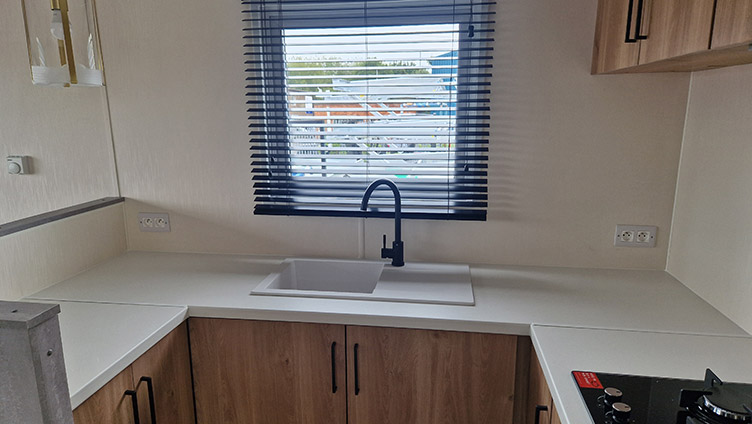 Handmade ready for the summer season, we're sure this show-stopping model will prove very popular now that it is available in Europe.
Got a Question?