New-look Viktoria 44 model heading for Germany
ARRONBROOK is delighted to announce that our all-new Viktoria model is fresh off the production line – and destined for Germany.
Exclusively designed and made on behalf of Nordhorn Caravans, we're thrilled to have already shipped several of these luxurious holiday homes to customer.
Standing at 33ft x 13ft and the larger 36ft x 13ft, they feature a spacious kitchen-dining area with modern appliances and an eye-catching wood-effect floor throughout.
Each of the bedrooms boasts plenty of storage space with the master suite benefiting from direct 'Jack & Jill' access to the bathroom.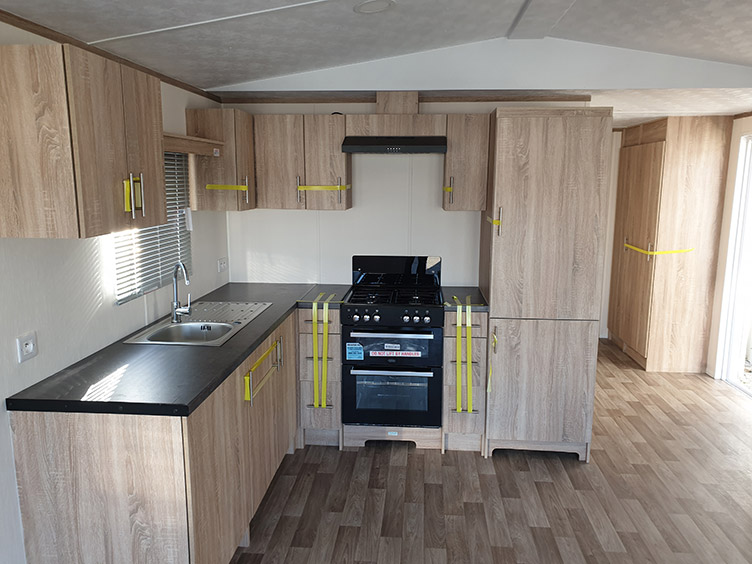 Having secured the order through Jacques Roels, who is best known for operating the Belgian caravan dealer Caravan Centrum, we are hoping it could lead to more future requests.
Arronbrook director Paul Coombs said: "Everyone knows how much we love our caravans in the UK, but it's less well known that the Germans are also massive fans.
"Thanks to the efforts and hard work of Jacques, our latest model will now take pride of place in a quiet corner of Germany.
"A lot of time has been invested into the new design so we're confident it will be really well received. Hopefully, we'll get some positive feedback and a few more orders."
Got a Question?