New partnership agreed with Essex giants Sambeck Caravans
EVERYONE at Arronbrook is delighted to have secured a new manufacturing partnership with Essex-based giants Sambeck Caravans.
Having been in the industry for more than 35 years, Sambeck are one of the biggest static caravan dealers in the South of England.
With an impressive range of stock at their Thorrington showground, in Colchester, they cater for all budgets - from temporary accommodation to luxurious holiday lets.
In recent months, we have agreed to supply Sambeck with bespoke models for their growing portfolio of UK customers.
Welcoming the agreement, Arronbrook director Paul Coombs said: "We're thrilled to be linking up with Sambeck and we can't wait to see our luxurious holiday homes take pride of place across Essex.
"Our ability to design and build holiday homes that are 100% bespoke to a customer's exact specification obviously makes us an appealing manufacturer to work with.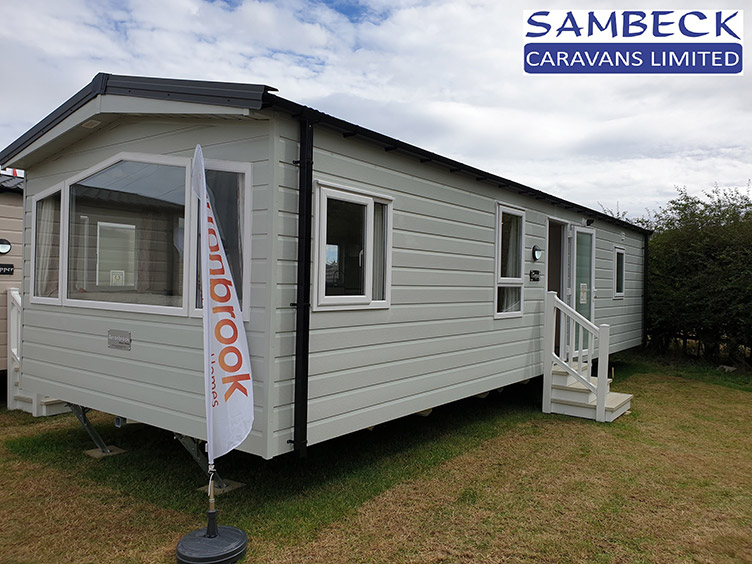 "Everyone in the static caravan industry knows the Sambeck name and we're glad to be joining them as an approved supplier of new holiday homes.
"Essex is an area with customers who are very particular and demand high standards – they also love a luxury finish. We're confident our bespoke range will give Sambeck a distinctive edge.
"Hopefully, this partnership will prove to be a major success for everyone who's involved – especially as we head in to the new 2021 manufacturing season."
Since agreeing to work together at the start of August, Sambeck has already placed an initial order for a batch of luxurious Topaz models.
The pick of the bunch is an unfurnished 38ft x 12ft model, with the new owner choosing the floor plan, colours, flooring, soft furnishings and kitchen appliances.