Review of The Year 2022
It's been another busy and eventful year for all our team, so let's reflect on the successes and highlights!
JANUARY
We kick off the year in style by making three off-grid 35x12ft Topaz holiday homes for the amazing Dunwich Cliffs Estate, a 50-acre private park without any services on the Heritage Coast in Suffolk.
FEBRUARY
With orders coming in thick and fast, there is now a one-year waiting list for our latest luxury models – fuelled by the popularity of staycations in both the UK and Europe.
MARCH
Yannick Desmet arrives in the UK with his son Anthony and daughter in-law Catherine and are given a very warm welcome at our Hull HQ, where we discuss their order requirements for 2022-23 – the first time our Belgian friends have been to see us since the pandemic.
APRIL
A super stylish 38x12ft Topaz holiday home makes its way to the always welcoming Mon Caravan Park in Anglesey and new owners Mr & Mrs Couchie.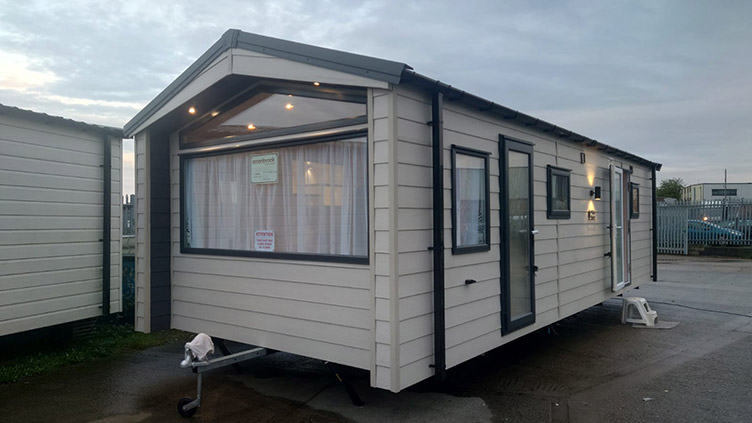 MAY
We say hello to the latest Phoenix Special Edition, designed and built on behalf of Caravan Imports Weering in Holland.
Featuring a triangular apex window in the main light-filled living area, the 29x12ft model can comfortably seat six people in its fixed dinette area.
It also boasts a superb feature wall - the perfect place to position a TV or a piece of artwork.
JUNE
Happy customer Lucy Davison described her family's new 40x14ft Topaz as 'amazing' after spending their first weekend in the three-bedroom model.
Sited in a lovely location at Mossyard Campsite, near Castle Douglas in Scotland, it's feedback like this that makes all our efforts worthwhile.
JULY
The stunning Kinnoull & Pinmoor, in Brean Sands, welcomes another two gorgeous 32x12ft Topaz models to look out over its Somerset sunsets and golden sandy beaches.
AUGUST
We are thrilled to create two beautiful Clipper models for the Lightfoot family, who have owned and run Gillside Farm since 1954, in a beautiful spot near Ullswater.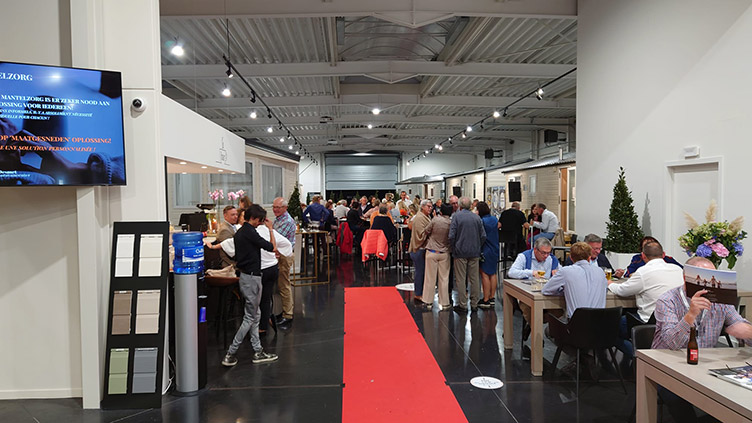 SEPTEMBER
We embark on an action-packed, whistle-stop tour of Belgium to meet and greet some of our most loyal customers.
After a visit to Caravan Centrum to meet owner Philippe, we enjoy a quick catch-up with Hans Staelens, the semi-retired former owner of Rodeo Caravans, and reminisce about old times.
It was then on to Desmet Caravancenter's HQ, where owners Yannick, Anthony and Catherine made our directors Steve Park and Paul Coombs feel very welcome at a memorable evening of drinks and nibbles.
On the second and final day, we met father Jan and son Bran at their family-owned Camperpark Westende to hear about their new swimming pool and expansion plans, before jumping on the ferry back to the UK.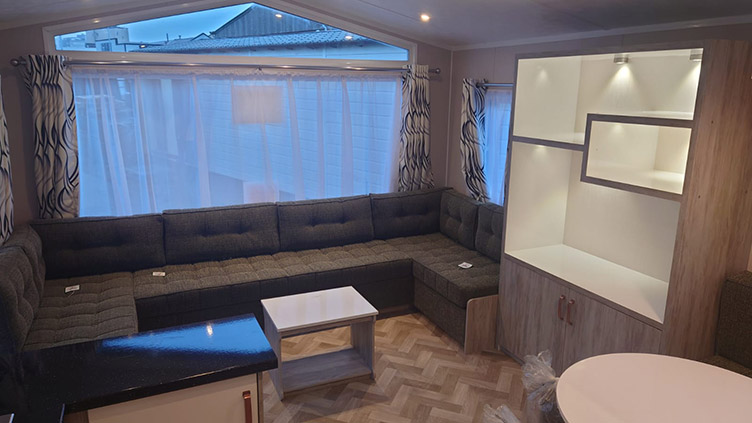 OCTOBER
We're on our travels again and heading for Holland to see Anita Weering, one of our biggest importers. And what a whirlwind trip it was!
Anita whisked around her outstanding showroom at Weering Caravan Imports to admire the way she stages her holiday homes ready for sale, before enjoying a lovely meal and some excellent hospitality.
NOVEMBER
An amazing 35x12ft Eclipse model is finished and all lit up ahead of its final journey to Desmet Caravans in Belgium.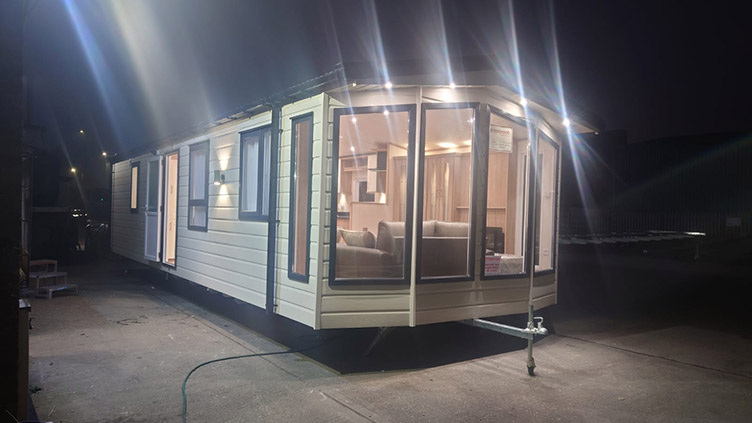 DECEMBER
After months of hard work, we launch our superb new website!
Designed with all our customers in mind – from holiday park owners and official distributers to individual owners, it features every magnificent model and design specification that's available to order.
Got a Question?